Racing News Blog
14/10/19
Trading Education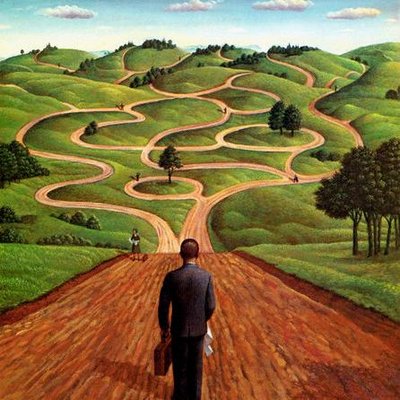 A few years ago I decided to take on the challenge of fighting in a charity boxing match. I wanted to be prepared the best I could so when I got out of that ring win or lose I knew that I gave it my all and left everything in that ring.
I turned to a good friend of mine who is a black belt in mixed martial arts, I knew he was good at teaching and knew he would be able to help. I didn't want just the basic training these white collar boxing events offer, I wanted to go that extra mile, I wanted to be ahead of my opponent.
When I think back to my military days I was part of a very successful tug of war team. We had one particular season where we won a lot of trophies and the reason we did is because we were not just put through some tough training sessions by a very good coach, we done it the right way, we went that extra mile by training with the world champions at the time, learning from the best. As you can probably tell preparation for battle in whatever I participate in is so important to me.
So back to the boxing, my first training session we went into an empty boxing gym in the middle of the day my mate threw me straight into the deep end and put me in the ring with him. After the session I felt like I had been knocked all over the place, I had huge doubts in my mind if I could actually be any good at this let alone win a fight. Of course this fuelled my fire as people doubted me, I put all my focus on training as hard as I possibly could, there was no way I was getting knocked out in fact my mindset totally changed as I started to gain some confidence in my basic ability to box all I believed was that if I worked hard in every session I would win, losing never even entered my mindset.
I got up at the crack of dawn to go running, I made sure my diet was right, I gave the booze the boot, I trained at lunch time doing circuit training & pad work with another good boxing coach. I also trained in the evenings. I attended the white collar sessions along with sessions my mate put on for me and I also trained at my local boxing gym. My mate taught me how to box correctly and it prepared me as best as we could for the fight.
Come fight night I was fit and ready, I won the fight and then 4 months later I had another fight and won again with a 2nd round stoppage. I won because I not only put in all the hard graft before hand but I done it the right way, I gave myself the best opportunity of winning.
An old military saying "train hard fight easy"
What has this got to do with trading or horse racing you might be thinking?
When I started on my trading journey I was lost for several years as I dabbled with matched betting and tinkering on Betfair trading the in running horse markets. I was lost for a long time, there was nothing out there for in running trading that I could turn to for proper education, lots of places to find stats on horses but that was pointless because I could not read the market.
My journey cost a few quid watching thousands of markets trying to work out a way of making money from this as I developed a solid method of execution. Being able to read the market is key here because it does not matter what method you have if you can't read the market and the race then you don't know where you are going right or wrong. You are basically being fooled by randomness.
Whilst it is possible to go it alone like I did working out how the in running markets work I see the education I offer as a potential fast track for members on their journey. I would have given my right arm to be handed to me what took me hours, weeks, months learning.
Hunting for Profit has been running for nearly two and a half years now so it is important for me to know if my teachings work so I put out a survey recently to members.
Lets face it if no one was making money from the service by now then I would give myself no choice but to pull the plug. It is great it works for me  but It has to work for others if not all the efforts I put in is a waste of everyone's time. It has to be a success if not it is time to call it a day.
I don't know how long I will keep running the service but having seen recent positive feedback from members I am happy it is working out nicely for some. We have a handful making very healthy profits and several smaller profits, of course we have some members losing and breaking even but show me any trading service that claims they don't have any losing members then you are pointing me to a liar.
One significant part of the feed back I found was some of those losing or breaking even in our group were trying different systems, trading in other areas whilst trying to master the in running markets. whilst it is fine to try different systems out in the end working to master one area at a time is so important and I know from members feed back those that have focused only on what I have shown them have got the best results.
I had a member attend the course in February and he attended the course for a 2nd time last Monday. You might think he is mad attending it twice and whilst I don't think it is necessary to attend the course twice I think the guy is actually quite switched on. He said he knew attending again would be valuable but did not realise how valuable. He just had his best week so far trading after the course last Monday making just over a thousand pounds in his first week back trading.  So having attending the course for the 2nd time things  seem to be falling into place. Of course everyone is different and we all learn at different speeds and in different ways but it showed me he believed in the education and put everything into making himself a success.
Like my boxing experience and tug of war exploits, like any walk of life, if you want to give yourself the best possible chance of success you need to prepare the best you possibly can.
If you are thinking about paying for a trading service then look into the trading service how long has it been running? are people actually making money? Has the service changed its approach in education from when it started? What do members say about the course? What will the mentor offer you?
We have several doing nicely in the group and we have capable members chipping in with their own views now helping to guide and give back to the newer members of which I am very grateful. The group is getting stronger and I encourage profitable members to attend the pre course drinks & course if possible to give new members that bit of inspiration that actually it can be done its not just me bleating on about how I do this and that my teachings are proven to work because this guy sat in front of me has learned from me, living proof it works.
Our Courses
https://huntingforprofit.co.uk/trading-courses-1/

Ask yourself this, would you go into a boxing match with basic training, not train very hard, go through the motions and expect to survive in the ring let alone win? I didn't I sourced out the best help I could find for the level I was competing at, why is trading so different?
Let me be straight to the point here trading is not easy like some will try and portray. It is a tough gig to learn, trying to find all the parts of the jigsaw whilst dealing with the mental side which so many over look. The markets can be brutal at times but if given the right information, putting the hard work in, doing your apprenticeship it is possible to make money from this, our members are living proof my teachings work.
Attending a course and working along side someone should save you money long term. It should give you a quicker chance of success at a very tough game but it should hopefully give you a short cut to success.
If you are interested in cracking in running horse trading then check out what members say about the course and academy below, the question is do you want it enough?
Remember  …
Train Hard, Fight Easy
Stay Green
Matt