Racing News Blog
31/05/20
Sticking to your proven strategy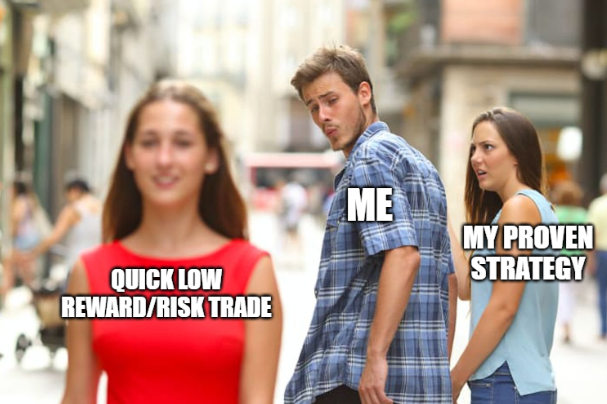 What a crazy past two-and a-bit months we have had, I don't think many expected a virus to lockdown their country in their lifetime and we are not quite out of the woods yet. But the easing of the lockdown has resulted in sports being able to return in the UK behind closed doors. The BHA have to their credit been proactive about this producing fixtures from the first possible day which is fantastic news.
Rewind back to the middle of March and as soon as the BHA announced racing in the UK would stop, I had to make a decision and quickly acted, freezing the hunting for profit membership. Granted there was still some limited Irish racing going on, but I was sure the Irish would follow and they did about a week later. So with no racing on in the UK and Ireland there is no service, I can't charge for a service when there is nothing to trade. I kept everything open educationally for members to still study videos, ask questions and I also caught up with finishing critiques of members' trades. It has been a good time for study if you have been furloughed off work with plenty of time on your hands or if you've been working from home.
To trade in running on horse racing, trading in and out of the market in a safe way you need good liquidity and only the UK and Irish markets offer this. My advice to members was to shut down Betfair and wait for the racing to return. I find as a trader if I can't control the situation then I must remain calm and patient, it is pointless wasting energy on something you can't control.
I remember about a year ago the equine flu hit the UK and again racing was off for a few weeks, we can't control these situations so we are best to sit tight and wait, just like you should when racing is on you wait for your edge or method to show it's hand and strike, the rest of the time you sit and wait. I have had several messages from different people asking if I would trade the USA, Australian, Swedish racing or whatever was basically still running, if you are straight punting or pre race trading it might be different but if you are manually trading in-play, the liquidity is just not there. It does not matter what your method of execution is the markets are not tradable. I don't trade for fun or to keep my head in the game, I treat trading as a serious vocation, I trade liquid markets I know I can get in and out of in a safe way. Some might think that you need to learn to adapt at times like this, I would argue thinking like this is a sign of desperation.
So racing is returning tomorrow in the UK and the Irish are hopefully going to follow on the 8th of June. Today for many racing fans will be almost like Cheltenham festival eve, excited like a child at Christmas. This is a dangerous place to be as a trader, emotions might be high and if you are desperate to get involved you are are in the wrong place mentally. There are also many unanswered questions about what is to happen in the coming weeks, firstly it is the start of the flat season officially. Normally the transition is a fairly quiet one from jumps to flat, that might well be slightly different, possibly for the first week anyway. Some gamblers might be itching to place a bet, bored at home, still furloughed off work maybe, so financially still ok to throw some money away. There will be no on course bookmakers due to racing being behind closed doors to start with, will  tracksiders be there? All these things can affect the market, so we don't quite know what we are walking into. The past two- and a-bit months I stayed away from everything, no trades placed, so to sit out a day or week in the coming weeks will not cause me any problems. I might also be a little rusty in my execution, this is the longest period of time I have been away from trading since I placed my first ever trade. So, for me I will go into battle with low expectations and wait to strike when the market allows me to, but when that is, no one knows.
So, sticking to a proven strategy instead of going off looking elsewhere when things are out of our control is vitally important for long term success. Delayed races, fixtures called off due to the weather, equine flu, coronavirus, whatever it is we can't control, we must remain calm and patient. If you've spent time away from trading UK and Irish racing and not been tempted to enter other markets, this will only have improved your discipline plus a deeper understanding that there is no desperation to actually do anything at all.
If you want to learn how to trade a proven solid safe in-play strategy and learn to grow into a winning mindset then please check out our education links on the website, course links are below, drop an email if interested we have a few places left for June.
https://huntingforprofit.co.uk/trading-courses-2/
https://huntingforprofit.co.uk/trading-courses/
Stay Green
Matt